¿Para qué conformarse con hospedarse en un hotel cerca de la ciudad, cuándo puedes dormir bajo una aureola boreal, desayunar en un paraíso tropical, o cenar bajo el mar?
Recreo Viral trae para ti 20 de los hoteles más espectaculares que existen; aunque no todos tenemos suficiente en la cartera para ir a pasar las vacaciones en uno de ellos, puedes ir planificando tu gran viaje desde ahora.
1. Äscher Cliff, en Suiza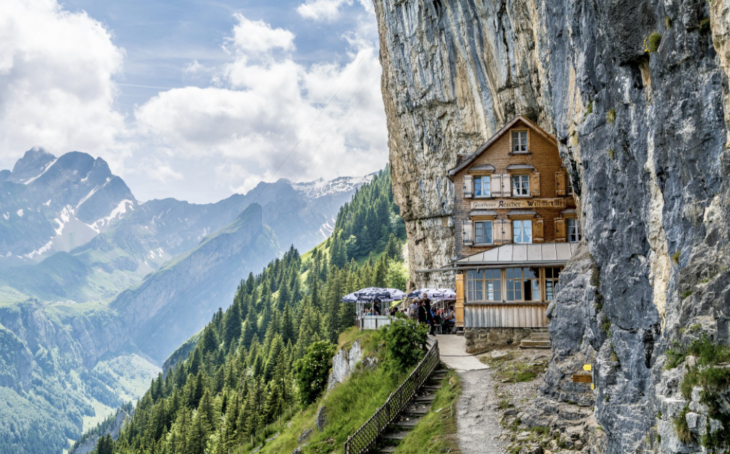 Les encantará a los que hacen senderismo.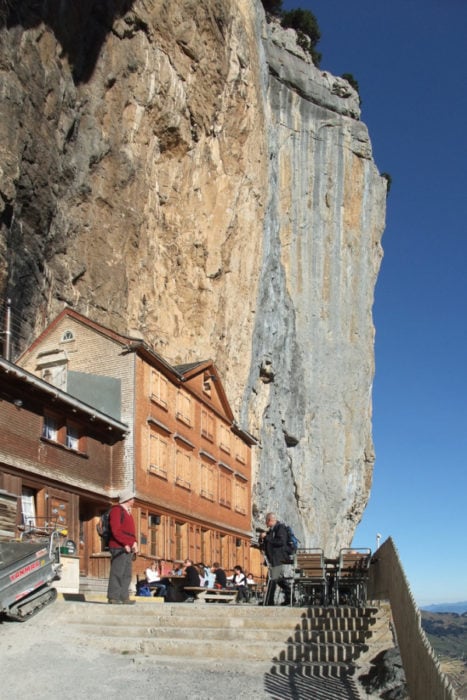 2. Hotel Kakslauttanen, Finlandia
Imagínate ver una hermosa aurora boreal hospedado aquí.
3. Ladera Resort, Santa Lucía
Ya quisiera estar allí.
Se ve muy cómodo.
4. The Manta Resort, Zanzíbar
Es como tener tu propia isla.
Puedes tener una habitación bajo el agua.
5. Rayadavee Krabi, Tailandia
Es un paraíso.
Puedes cenar en el interior de una cueva.
6. Shangri La, Francia
Tendrás una habitación con vista a la dama de hierro.
Te sentirás en un palacio.
7. Hotel Grotta Palazzese Polignano a Mare, Italia
¡Esto sí es vida!
8. Conrad Maldives, Las Maldivas
Para relajarte un fin de semana.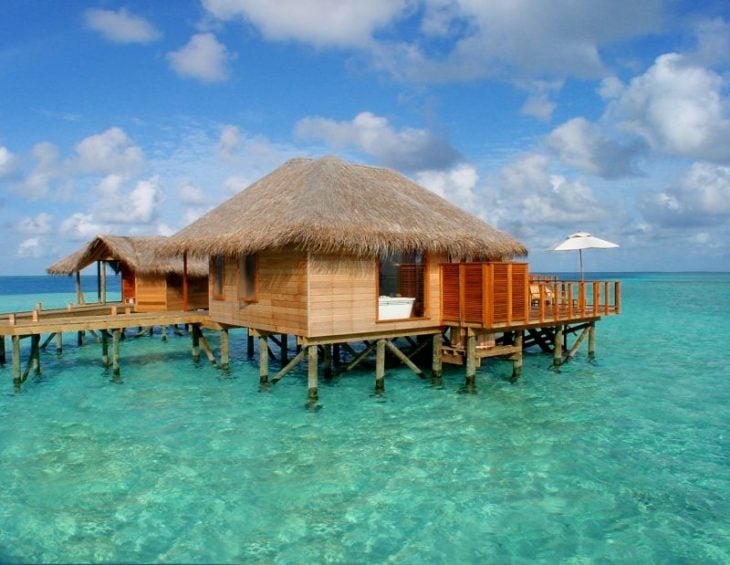 9. Panchoran Retreat, Indonesia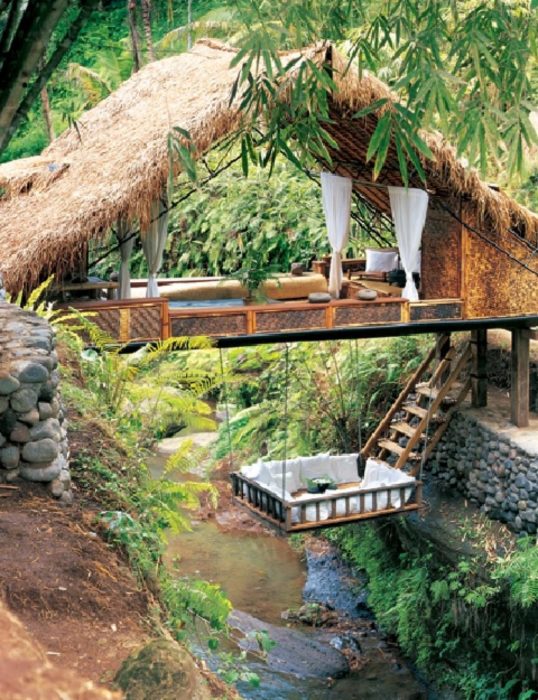 Totalmente en contacto con la naturaleza.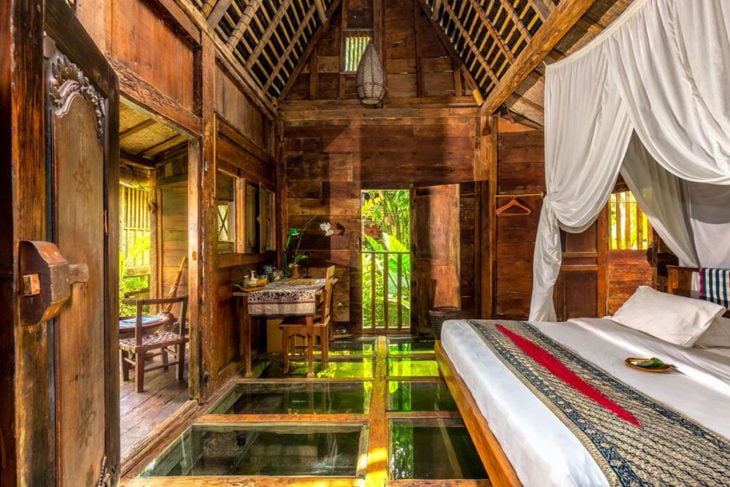 10. Hotel Ubud Hanging Gardens, Indonesia
Qué hermoso bosque, para ti solo.
Solo después de ir podrás morir tranquilo.
11. Hotel Attrap Reves, Francia
Este huésped se está divirtiendo mucho.
¡Quiero ver la nieve caer desde su interior!
12. Hotel katikies, Grecia
No verás agua más cristalina en ningún otro hotel.
13. Le Sirenuse, Italia
Esta si es "La Dolce Vita".
14. Ice Hotel, Suecia
Es como llegar a Narnia.
Incluye maravillosas esculturas en hielo.
15. The Cambrian Hotel, Suiza
Perfecto para encontrarte a ti mismo.
16. Homestead Resort, Estados Unidos
Para que sigas en forma.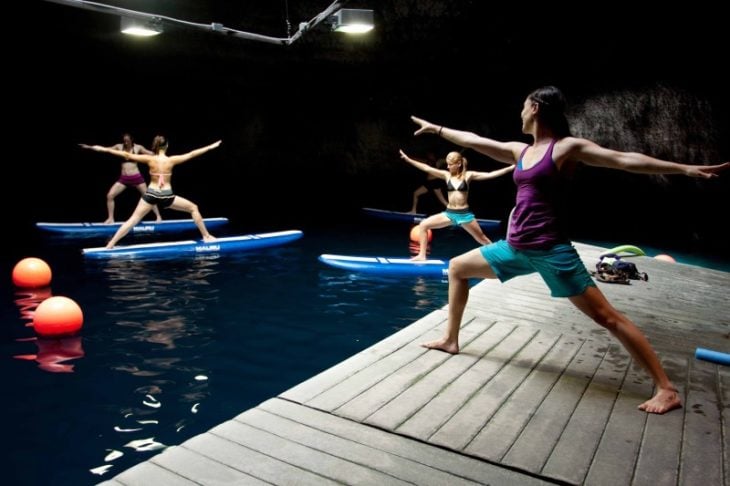 17. Villa Escudero, Filipinas
Solo míralo, es perfecto.
18. Hotel Öschinensee, Suiza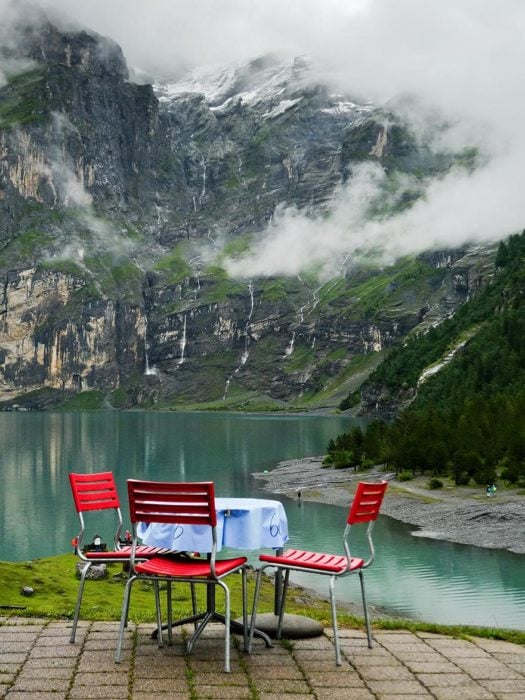 Para un retiro en las montañas.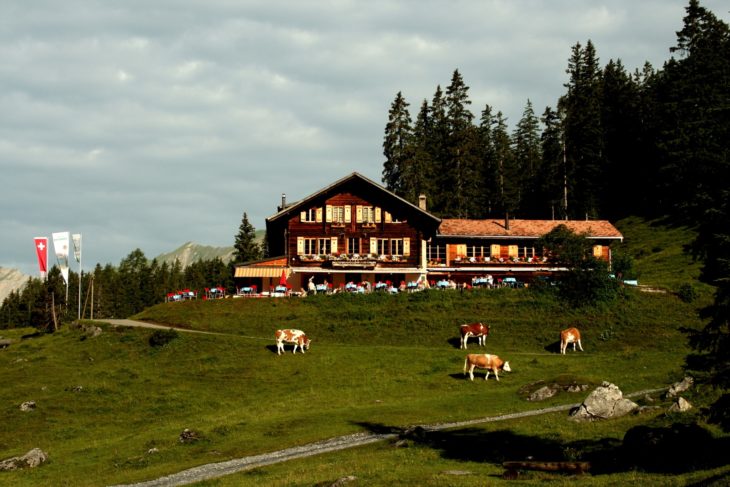 ¡Simplemente magnífico!
20. Montaña Mágica Lodge, Chile
Su interior también es mágico.